About Me
I have taught decorative painting for 20 years and over that time have realised just how important it is for people to have the time and space to relax.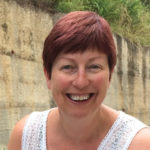 Painting is a wonderful therapy and I could see people visibly relax and the tension of the day leave them when they were concentrating on the painting. Often, people would comment on how much better they felt, how a headache had disappeared, or how much calmer they felt after a class.
These observations started me looking into different therapies. I talked to many hypnotherapists and I decided that this was the path I wanted to pursue. I love the positive results that can be obtained when working together with clients. Seeing them achieve their goals, hopes and regaining control is a wonderful thing to be a part of.
I studied at the world-renowned Clifton Practice Abingdon branch and achieved a hypnotherapy practitioner diploma (HPD).